Jordan co-operates with India to build steel pipe plant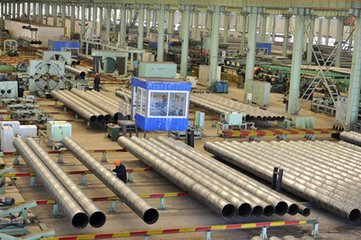 According to the report, recently, the Jordan's Minister of Water and Irrigation Hasar Nasser signed an agreement with India's Jindal SAW Group to decide on a steel pipe plant production in southern Jordan, and it to be used for the implementation and export of water projects.
He stressed that this is the first time to make project in Jordan and other areas, and estimated the first phase of investment will exceed 100 million U.S. dollars. He said Jordan is the first country and even in the world to implement a strategic water resource project aimed at securing extra water. The construction of the plant will lay a solid foundation for cooperation in cross-border water resources projects. He also pointed out that the Jindal SAW Group is the world's fifth largest pipe producer with facilities in countries such as Italy, the United States and the United Arab Emirates.