A brief history of the development of the Caitu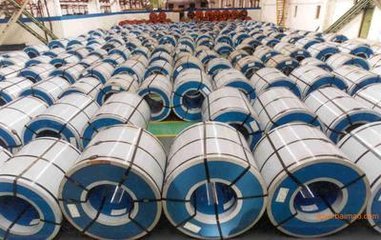 Dalam 1936 Caitu was born in the United States
First used in construction are shutters, rain gear and so on. Originally, the materials were also leaflets, or 2-inch-wide continuous coated coils produced by Amcor Steel company and Hernnex engineering company.
The United States made a process improvement in 1949
After the Second World War, the economic renaissance, industrial and civil buildings increasingly require wide color coated steel. Caitu plate in the construction, automobiles, bekas, equipment's shell has been widely used. Walau bagaimanapun, the largest amount is still industrial and civil buildings, the proportion of color coated plate used in the United States is about 75%.
1954 Japan produced a color coated
1954 produced a single color coated plate
1964 have a continuous color coated steel production line
Dalam 1969, the output was steadily increasing. In Japan, light-weight and earthquake-resistant color coated steel plate buildings were more popular due to seismic zones, accounting for about 76% of the domestic usage for buildings.
1961 Britain also started production of color coated
Subsequently, Developed countries such as Germany, Sweden, also began mass production of color coated steel, mainly for architectural purposes.
Asian countries began production in the 1970s
Some Asian countries: South Korea, Filipina, Taiwan began to have a continuous color coated steel production line.
China imported production equipment in the 1980s
Subsequently Baosteel, Wuhan Iron and Steel Company Limited (WISCO) and so on, they has introduced a foreign Caitu steel production line. The late 80s Baosteel and WISCO to produce the first batch of Caitu steel. Selepas 1995, the demand and production capacity of domestic domestic color coated steel plate increased significantly. Pada masa ini, the production capacity of color coated steel exceeds 20 juta tan / year.
In 90s India began producing color coated plate
In the late 1990s, India and West Asia also started producing color coated steel plate.