Turkey's crude steel output is expected to hit a high level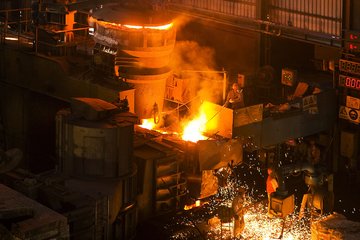 Turkey Steel Manufacturers Association President said on November 29, as of the end of 2017, Turkey crude steel production maybe will break the record.
"We forecast that Turkish crude steel output will exceed 36 million tons as of the end of this year, exceeding historical high levels," Fuat Tosyalı told to state-run Anatolian news agency. He also said that the stronger Chinese market and the combined effect of domestic infrastructure investment projects have boosted the demand for steel products and output of Turkish crude steel.
According to the latest report released by the Turkish Steel Manufacturers' Association on November 16, Turkey's crude steel output in increased by 13.3% to 31.05 million tons year-on-year from January to October in 2017. "The government is still the major steel consumer, and it takes our steel infrastructure investment to spend a lot of steel to meet government needs," Tosyali said.