All countries need to work together to cope with the problem of overcapacity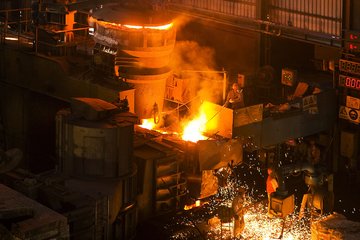 According to a report released by the OECD Steel Council, the global steelmaking capacity in the first half of 2017 was 2.36 billion tons, down slightly by 0.6% from 2.37 billion tons in the same period of 2016. Among them, the Middle East, South America, except the European Union and other European countries and other regions of steel production increased. The steel council chairman Lisen Toptone admitted: "Excess capacity is alarmingly high level." The report predicts that from 2017 to 2019, the global steel production capacity will be nearly 40 million tons, of which the Middle East will increase about 23 million tons.
Alistair Ramsay, head of metals market research firm in the United States, said any increase in steel production in any region could pose a clear risk to future steel pricing and profits. According to the OECD's report, global steel demand will pick up in the future but not enough to absorb the current excess capacity. Chris Holden, a researcher at the Commodity Institute in the UK, also predicted that global demand growth will not be sufficient to provide a sound basis for new capacity.
Overcapacity in steel and other industries is a global issue. On the road to global capacity-building, all countries need to co-operate, share responsibilities and act together instead of blaming each other and even building a high wall of trade protectionism.